Spotify is one of the largest music streaming services that facilitates artists and podcasters to become famous and build their fan bases. Besides, the engagement rate plays an important role in helping you succeed and earn a lot of money. To have high engagement rate without taking a lot of effort and time, Qnibot introduces you Spotify account creator tool that helps you open multiple threads and create bulk Spotify accounts from any email. Then you can use these accounts as an abundant raw materials to diversify your content and increase engagement on Spotify. 
MAIN FEATURES

OF SPOTIFY ACCOUNT CREATOR
Create multiple Spotify accounts from various emails (Gmail, Hotmail, Yahoo, etc.)

Runs with multiple threads

User friendly interface

Use Different IPs to run 

Frequently update
HOW TO USE

SPOTIFY ACCOUNT CREATOR
If you choose Schedule the application, then follow How to set a schedule to run app later.
Here is the interface of Spotify Account Creator: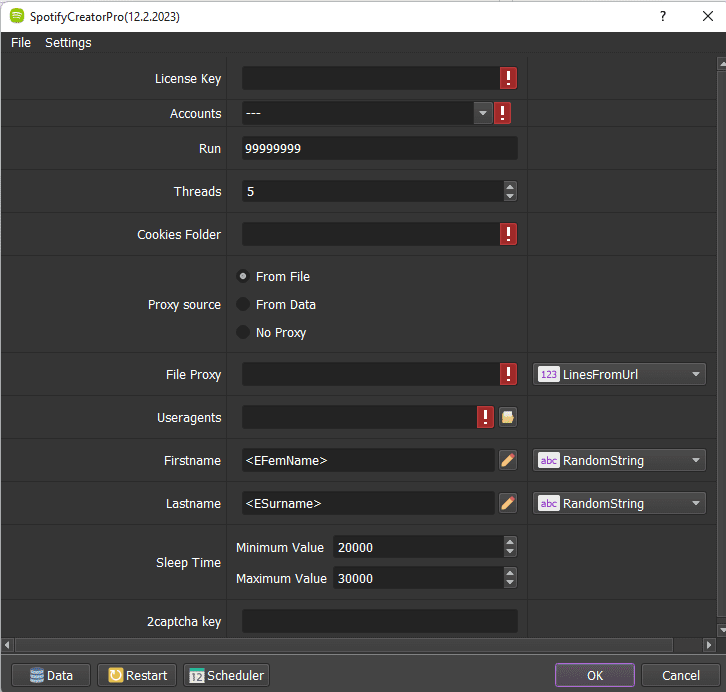 1. License Key
Get License Key after purchasing the bot at qnibot.com/license and put the key on the bot: 

2. Accounts – Spotify Account Creator
Enter the Email accounts so that the software will use to create Spotify accounts.
Click on Data to open Database Manager dialog box and see Instruction on how to import data
Note: you need to add the columns with the format:  Email (Gmail, Yahoo, Gmx, Hotmail, etc.),Password,Recovery Email,Proxy (if any),Port (if any), Proxy Username(if any),Proxy Password (if any).
Then choose group of account at Account field:

3.

Run
Set the number of times that you want the software to run successfully. For example: if you set Run = 1000, the software will automatically stop after creating 1000 accounts successfully.

4. Threads
Threads represent the number of browsers or tabs running at the same time. Set the number of threads that are appropriate to the computer configuration. For example: 1 device of 8GB RAM and core i5 can be used to open max 40 threads simultaneously.

5. Cookies Folder – Spotify Account Creator
Create a folder named cookies and then paste the path link to the bot: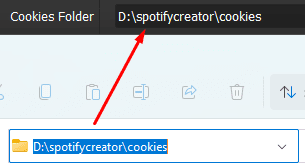 6. Proxy Source – Spotify Account Creator
You should use proxy to create bulk Spotify accounts. Refer to our proxy at saferproxy.com
Here are the IP sources you need to set up to use the tool: 

6.1. Proxy From File
Enter your proxies in a text file and then choose Linesfromfile and put the file on the bot: 

If your proxy is an URL, then you choose LinesfromURL and paste the proxy link at File proxy field:

6.2. Proxy From Data
At Proxy Source field, choose From Data. 
Next, kindly refer to 2. Accounts section to learn how to import proxy with accounts into Database Manager box. 
6.3. No proxy (your IP)
This option should be used to test the software only. You can not create more accounts with the same IP. 
7. Useragent
Download the useragent file that is provided after purchasing the software. Click on

=> upload the file to the bot at Useragents field: 

8. First Name and Last Name
Choose RandomString at Firstname and Lastname to use random names from the software.
Click on

=>@test to preview the First Name and Last Name or customize them using the following tips if needed:

       2. Use your Last Name and First Name files: choose LinesFromFile at Firstname and Lastname. Then, click on 

=> upload the text file created:

9. Sleep 
Sleep is the break time among run turns (Unit: milliseconds) 
For example: if you set Sleep = 2-3 seconds, then after finishing with one turn of threads, the software will delay in 2-3 seconds before performing the next turn of threads

10. 2captcha key



Register account at 2captcha.com and paste the key to the bot at 2captcha key field:

Then, click on OK to run after completing all the settings.
Next, you can open browsers to see how the software works and check any updates from the software in the Log section: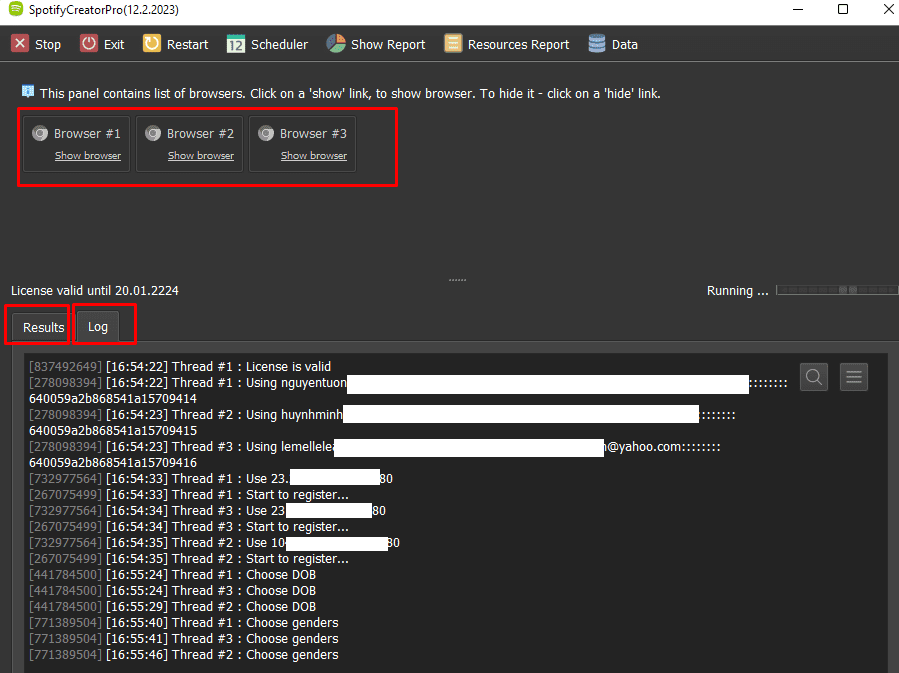 And get the created accounts in the Results section as shown above or in the Database Manager dialog box. 
Pricing Tag – Spotify Account Creator
Thank you for following the tutorial, we appreciate your time
For more details, kindly contact us at qnibot.com